COVID-19 Update
For the safety of our worshipers and the community,
all worship services and church activities at Holy Trinity have been canceled until further notice.
Worship Schedule:
Sunday mornings at 8:00 AM and 10:30 AM (Holy Communion)
Thursday evening – 7 PM (spoken liturgy with Holy Communion)
Wednesday Evening Lent Services 7:30 PM
March 11 th March 18th
March 25th April 1st
Invite someone to worship with you. It is the work God has called you to do. Do it this week!
Pastor Mark's Sermons are now online at Sermons.net.
Just copy and paste the link below into your browser.
https://holytrinitylutheranchurchephratapa.sermon.net/main

THE LITURGIES OF HOLY WEEK: (April 9-12)
MAUNDY THURSDAY: SERVICES AT NOON AND 7:00PM
GOOD FRIDAY: GOOD FRIDAY SERVICE 7:00PM
HOLY SATURDAY: THE VIGIL OF EASTER 4:00 PM
EASTER SUNDAY: THE FESTIVAL OF THE RESURRECTION
HOLY COMMUNION - 8:00 AM AND 10:30 AM
EASTER FAIRE - 9:15 AM- Social Hall
We regret to inform you that the concert with Messiah College has been canceled due to concerns with the spreading of the Coronavirus.
MESSIAH COLLEGE CONCERT CHOIR
Canceled Sunday March 22nd 4 o'clock PM Canceled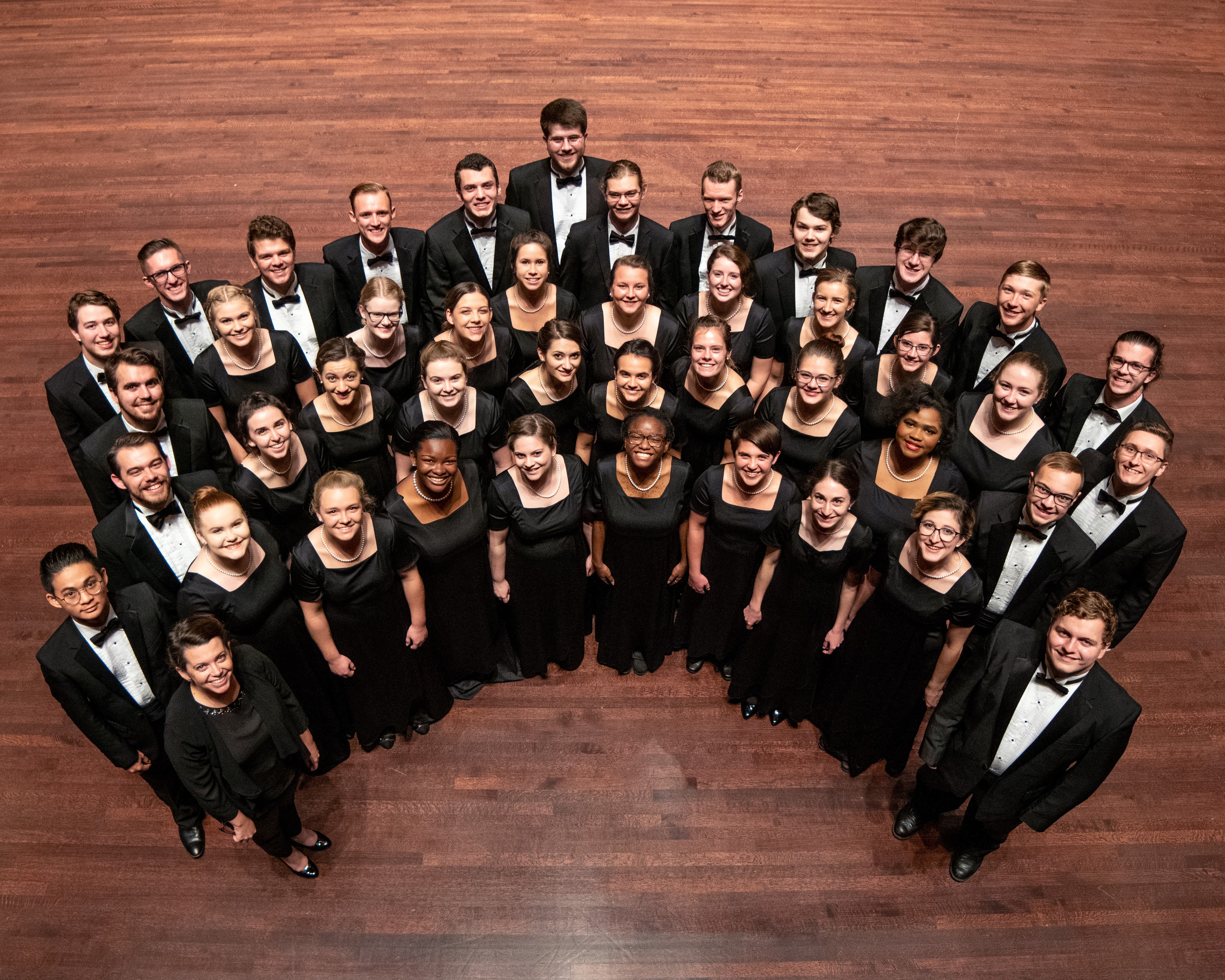 Holy Trinity Lutheran Church is located at 167 East Main Street in Ephrata. Parking is available behind the church, and the facility is handicapped accessible.

This concert is sponsored through a grant from the Anne Brossman Sweigart Charitable Foundation.

For further details, please contact 717-733-4134
Lenten Appeal 2020
Trinity's Lenten Appeal this year will be helping people in need right here in the United States. We will be collecting funds for two ELCA's programs. First to support Soup Kitchens across the country, some of which are organized by ELCA congregations. Meals at soup kitchens can feed 10 people for $20 or 50 people for $100. Second to support the Stock a Backpack With Food programs. One backpack can be stocked for $10. This is like the Power Pack program we currently support here in Ephrata with food for children, on meal assistance in school, on weekends at home. This appeal will begin on Sunday March 1st and run through Sunday April 26th. There are special envelopes in the pew envelope holders to assist everyone in supporting this special appeal.
It is not necessary to specify which of the programs to support. When the appeal is completed the Stewardship Committee will divide the money collected appropriately between these two programs, and it will be sent to ELCA for distribution. Thanks in advance for your support of this program. This is another opportunity for us to be looking beyond our doors and doing God's work for all people. Stewardship Committee
Stewardship Special Giving for February 2020
Ephrata Area Social Services
Neighbors Helping Neighbors:
Started in 1971 by a group of local churches, Ephrata Area Social Services was formed with a commitment to the ideal of "Neighbors Helping Neighbors." The Planning Committee, in October of 1970 challenged the community with a dream to become a "community of the concerned." To recognize that "in the midst of a flourishing economy, there are those in need who are all but forgotten to their community." It is with those inspirations that EASS has grown to be a diverse provider of services capable of meeting an ever-increasing demand from neighbors in need.
EASS is a non-profit organization serving the Ephrata and Cocalico Regions of Northern Lancaster County. The criterion for eligibility is the expression of a legitimate need for help. EASS receives its support from the community. Donations come from churches, civic organizations, private individuals, businesses and local foundations. EASS receives no public funds...
Ephrata Area Social Services, a tradition of reliability, providing services to those in need living in the Ephrata and Cocalico region

Welcome!
Welcome to the Holy Trinity Lutheran Church of Ephrata website. We hope this site will help you learn more about us and our witness to Christ. We strive to recognize and celebrate the presence of Christ in the world around us. Holy Trinity has a long tradition of outreach and service to its members and the community. We hope you will join us for worship.
Please join us for worship

Thursday 7:00pm (all seasons)
Sunday 8:00am and 10:30am

167 East Main Street
Ephrata, PA 17522
Office: 717-733-4134
Look at Our Photos
Come see a slideshow of our community and get a glimpse of some of the many activities that take place at Holy Trinity.
Meet Holy Trinity Lutheran Church of Ephrata
Come to the About Us section to meet the staff and clergy and find out what we're all about!